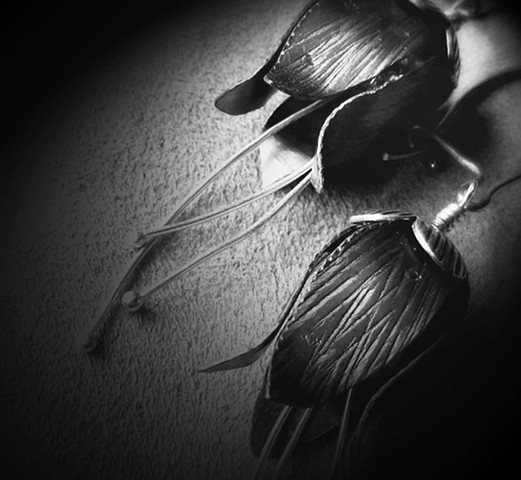 Pelican Moon Studio is the workplace of Mary Ann Kirtley. She is an artist/designer/maker with more than 20 years of experience working in jewelry, photography and textiles.
Mary has studied at Fort Mason Art Center in San Francisco, the College of Marin, California College of Arts and Crafts in Oakland, and Multnomah Art Center in Portland. Working with simple hand tools, she creates contemporary and traditional jewelry using hand forged metal, glass beads, semi-precious gemstones and found objects. Her love of nature, color and strong sense of place are evident in her photographic images.
"Designing, creating and learning are three of my favorite things. My work, inspired by nature, curiosity, and the images that surround us, is a mix of old favorite techniques and new adventures. The joy that I have in creating comes through in each piece. I love making individual, unique pieces as well as building a series that follows a theme."
Mary can be reached at mary@pelicanmoonstudio.com for special orders, questions or more information.